1. First keep an open mind because it will get messy.  But this is okay!!! They are just water colors.  Give your child the freedom to express their creativity.
2. Have your child sit at a comfortable setting, preferabably at a chair with a table or eisle in which all materials are easily accessible.  If the setting is outside it will be more stressless.  This way you don't have to worry about any spills.
3. Show your child how to dip the tip of the brush into a small amount of water and dab it over the color they wish to use.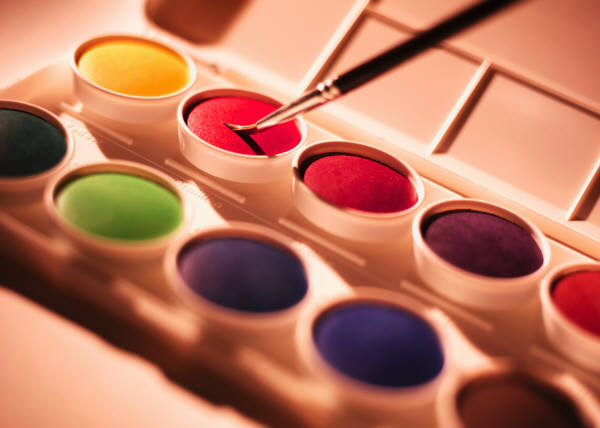 4.  Then let them venture on their own and begin painting, until they run out of color. I
f they want to continue using the same color, just return the brush to the directly paint pad.  You don't have to use more water.
5. When they want to change colors, wash the brush off in the cup of water.
Then repeat step 3.
6. When finished, be sure to wash the brush out well in water and pour out the used water.
See this is not hard at all!  So don't sweat the small stuff.