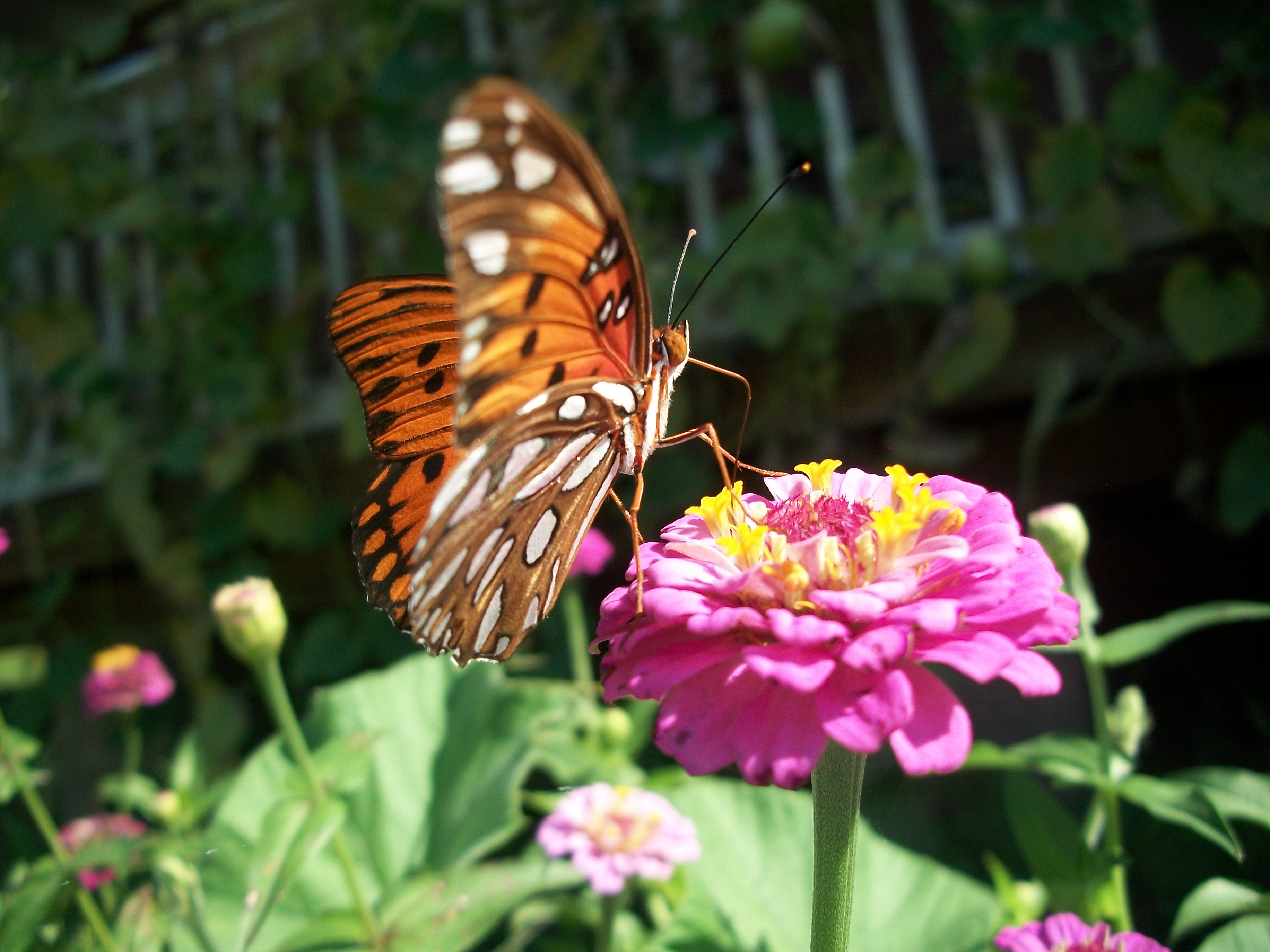 Flowers are essential in removing carbon dioxide and toxins in the air. They feed the honeybee population that's responsible for promulgating food crops and flowers like a zinnia attract butterflies which are more than just a pretty thing.  According to http://butterfly-conservation.org/
Areas rich in butterflies and moths are rich in other invertebrates. These collectively provide a wide range of environmental benefits, including pollination and natural pest control.
Just by planting a simple seed in the spring, teaches your child about many aspects of nature.