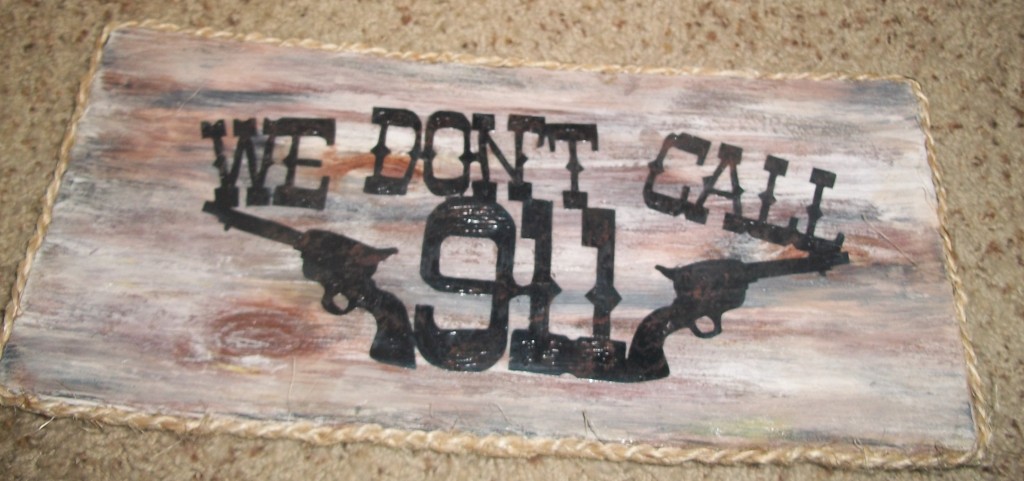 So for less than $1 this sign was made. All you need is some type of board, paints and brushes, glue, twine, scissors and a printer.
Pick out what board you would like to use. I used a piece of scrap foam board. Then take some brown, black and white paints and create a white washed wood look. After you have found a sign that you like such as "We Don't Call 911" and printed it on your printer you then cut it out and glue the cutout to your dry painted sign. After, take some glue and paint over the entire sign for a decoupage look. Now take some twine, braid it and glue it to the outline of your sign. BRAVO! You just saved some moola.
If all else fails go to Hobby Lobby and buy you one when they are 50% off for less than $10 bucks.